CHARITY PROGRAMM
CHARITY PROGRAM 2023

The 21th Garda Trentino half Marathon together with the 7rd edition of 10k Garda trentino will support a new charity program also in this edition!
This Charity Program will permit to all the runners who want to take part to the race to register themselves with the co-operation fee we called "quota solidale".
The 2 euro payed by the runners as charity extra fee will be payed also by our organization and then sent to " one of our partners " as a support for their projects .
Garda Trentino Half Marathon runs this years with and in favour of Cambodian children, this co-operation will be made through the promotion of a project called " Support for school courses of job preparation in the Hotel school Don Bosco Cambodia ,school year 2022/2023, an istruction program for poor children.
DON BOSCO HOTEL SCHOOL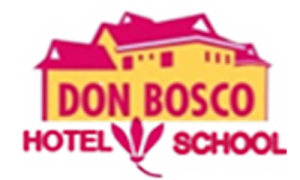 The Don Bosco Hotel School, created and managed by the Don Bosco Foundation, is a unique concept in Cambodia: It is at the same time a star quality hotel with an international restaurant And a professional school educating and training Cambodia's disadvantaged youth for the hospitality industry and a better life.
The Garda Trentino Half Marathon will engage to help some Cambodian children by supporting a specific study project called: "SUPPORT for a job- preparation course at the Don Bosco Hotel School in Cambodia for the school years 2022/2023, a school program to be offered to indigent children.
We would like to help some young indigent Cambodian children and give them the opportunity to learn a job. The best way to do it , we think , is to offer them a job through a professional course suitable for them . We will support this project from here and will offer a 2 years study award for 4 students , which will attend the courses at the Don Bosco Hotel School at Sihanouk Ville, Cambodia.
Don Bosco Hotel and School features an educational approach which specializes in helping Cambodia's youth to find work with dignity in society, and thus to lift them out of poverty with its accompanying threats to a worthwhile and fulfilled existence.
Website: www.donboscohotelschool.com