REGISTRATION
GARDA KIDS RUN
REGISTRATION: fees until 05 November 2021 is € 10,00
To partecipate, athletes must submit one of the documents below:
the certificate of vaccination;
nasopharyngeal molecular swab in the last 48 hours with a medical report or issued by an authorized pharmacy;
certificate of successful recovery from Covid 19.
Registration can be done and the document presented at a later time but it will be an essential requirement to be able to take part in the 19th Garda Trentino Half.

Click one of the buttons below to register — REGISTER NOW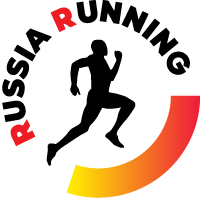 SATURDAY 13 NOVEMBER 03.00 PM
START: 03.00 pm from RIVA DEL GARDA – Piazza 3 NOVEMBRE
FINISH: max 04.30 pm in RIVA DEL GARDA – Piazza 3 NOVEMBRE

DISTANCES AND CATEGORIES
Distances are based on year of birth as follows:
2010- 2007 : 1.200 meters from 11 to 14 years old
2011- 2015 : *800 meters from 6 to 10 years old
2016 –2021 : *400 meters from 0 to 5 years old
*Parents can run with the kids

COURSE
The course will be through Via Maffei, Piazza delle Erbe, Piazza Garibaldi, Piazza Battisti, Via Gazzoletti, Piazza 3 Novembre. It will be completely closed to traffic and controlled by the organization and Local Police.
No Docs necessary
YOUR REGISTRATION INCLUDES
Medal
First name on your bib number
Care along the course and after the finish
T-Shirt
Important: each child should be handled by one or both of his/her parents. Parents do have to subscribe this declaration
Great animation with clown, waders and hundreds balloons from our Staff – bread and chocolate for all kids
INFO
TRENTINO EVENTI S.S.D. a R.L.
Via Vittorio Veneto 20/A – 38062 ARCO
Tel. +39 380.4992635
E-mail: eventi@trentinoeventi.it